Orbis I.S. Multi-sensor detector (optical/heat)
TimeSaver® Base
Patented FasTest® enabling functional testing in four seconds
DirtAlert® indicates limit of drift compensation
Tolerates extreme operating conditions: -40°C to +70 °C
False alarm reduction Flashing LED option

Warranty 10 years
Security policy

Delivery policy
The Orbis IS Multisensor Smoke Detector benefits from the same false alarm technology as the Optical Smoke Detector with the addition of a heat sensing element.
Key Features :
Can be used for applications where smoke detectors are unsuitable
Ideal for environments that are dirty or smoky under normal conditions
Reduced incidences of false alarms
Increased reliability of detection
Environmental Characteristics
The environmental performance is similar to that of the Orbis I.S. optical smoke detector but it should be noted that heat detectors are designed to work at particular ambient temperatures. Also classification and BASEEFA certificate number are the same as for the optical smoke detector.
Operating and storage temperature: –40°C to +70°C
Operating temperature is restricted by the intrinsic safety gas classification.
Class T5: –40°C to +45°C
Class T4: –40°C to +60°C
The detector must be protected from conditions of condensation or icing.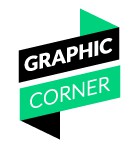 Data sheet
Technology

Opto-thermal

Implementation

Hazardous area

Certificate(s)

BV, MED, LR, KRS, Iecex, DNV.GL, BASEEFA, BOSEC, CCS, SBSC, CPR, PESO (Ccoe)

Suitable for

Area 1/21
Area 2/22

Protection mode

Ex i

Material

Polycarbonate (PC)

Ambiant temperature

-40°C to +70°C

Humidity

0% to 98% RH (no condensation or icing)

System type

Conventional