Orbis I.S. Heat Detector
Intrinsically Safe Heat Detector
TimeSaver® Base
Patented FasTest® enabling functional testing in four seconds
DirtAlert® indicates limit of drift compensation
Tolerates extreme operating conditions: -40°C to +70 °C
False alarm reduction Flashing LED option

Warranty 10 years
Security policy

Delivery policy
The Orbis IS Heat Detector monitors temperature by using a single thermistor network which provides a voltage output proportional to the external air temperature. The Orbis IS range incorporates seven heat detector classes to suit a wide range of operating conditions.
Key Features :
Can be used for applications where smoke detectors are unsuitable
Ideal for environments that are dirty or smoky under normal conditions
Reduced incidences of false alarms
Increased reliability of detection
Operation :
Orbis I.S. heat detectors have an open-web casing which allows air to flow freely across a thermistor which measures the air temperature every 2 seconds. A microprocessor stores the temperature and compares them with per-set values to determine whether a fixed upper limit – the alarm limit – has been reached.
In the case of rate-of-rise detectors the microprocessor uses algorithms to determine how fast the temperature is increasing.
Static heat detectors respond only when a fixed temperature has been reached. Rate-of-rise detectors have a fixed upper limit but they also measure the rate of increase in temperature. A fire might thus be detected at an earlier stage then with a static detector so that a rate-of-rise detector is to be preferred to a static heat detector unless sharp increases of heat are part of the normal environment in the area protected by the heat detector.
Options
The Orbis I.S. range incorporates seven heat detector classes to suit a wide variety of operating conditions in which smoke detectors are unsuitable.
The European standard EN54-5:2000 classifies heat detectors according to the highest ambient temperature in which they can safely be used without risk of false alarm. The classes are identified by the letters A to G. (Class A is subdivided into A1 and A2.) In addition to the basic classification, detectors may be identified by suffix to show that they are rate-of-rise (suffix R) or fixed temperature (suffix S) type.
All heat detectors in the Orbis I.S. range are tested as static or Rate-of-rise detectors and are classified as A1R, A1S, A2S, BR, BS, CR and CS.
Environmental Characteristics
The environmental performance is similar to that of the Orbis I.S. optical smoke detector but it should be noted that heat detectors are designed to work at particular ambient temperatures. Also classification and BASEEFA certificate number are the same as for the optical smoke detector.
Operating and storage temperature: –40°C to +70°C
Operating temperature is restricted by the intrinsic safety gas classification.
Class T5: –40°C to +45°C
Class T4: –40°C to +60°C
The detector must be protected from conditions of condensation or icing.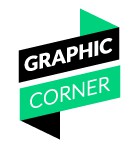 Data sheet
Implementation

Hazardous area

Certification

ATEX
MED

Certificate(s)

BV, MED, LR, KRS, Iecex, DNV.GL, BASEEFA, BOSEC, CCS, SBSC, CPR, PESO (Ccoe)

Suitable for

Area 1/21
Area 2/22

Material

Polycarbonate (PC)

Ambiant temperature

-40°C to +70°C

Humidity

0% to 98% RH (no condensation or icing)

System type

Conventional